SupremeMil
The Supreme Mil CC is as ready for action as you are. The fully-waterproof unit is the optimal choice for hearing protection when the situation is tense, featuring high amplification and two separate, well-shielded microphones that provide optimum stereo effect and location of sound direction. The unit is equipped with two loudspeakers in each cup. One speaker is connected to the level dependent system and the other is directly connected to the external radio communication. Radio communication will always work even if the unit is out of battery or switched off. This waterproof unit features high amplification and noise-cancelling boom mike.
TEMP-0161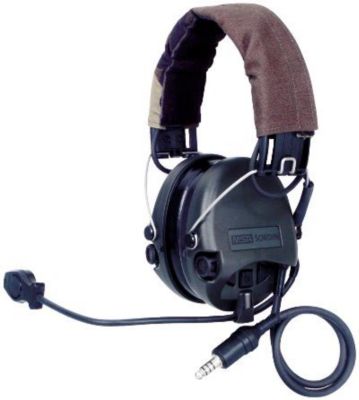 Heavy duty download for PTT Single Com or PTT Dual Com
200 hours of life on two standard AAA batteries
Slim ear muffs ensure proper fit
Available with headband and neckband configurations
Markets:
Construction, Mining, Oil & Gas
Noise Reduction Rating (NRR) is third-party tested in accordance with ANSI S3.19-1974, EN352 and meets CSA Class B.