MSA Bristol X4 Premium
The MSA Bristol X4 Firefighting Protective Clothing is designed to ergonomically fit the wearer, reduce bulk throughout the garment, and minimize the weight carried by the firefighter. It does this while incorporating unique safety features such as the integrated rescue sling and DRD system. Premium comfort for structural firefighting developed with the end users to fit purpose.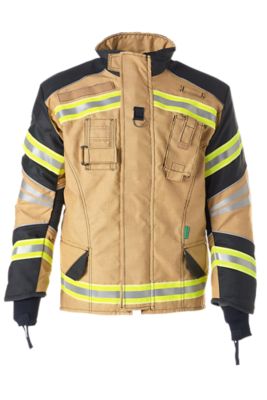 XFlex
XFlex is MSA BRISTOL's latest silhouette in light-weight fire-fighting PPE. Ergonomically designed it gives the ultimate in fit and comfort for the maximum number of body types. XFlex has distinctive sports styling and offers a garment combination that is suitable for the various hazardous roles associated with a fire-fighter's work. Fabric combinations have been designed to give the optimum performance whilst being light in weight to minimise heat stress. All layers are breathable and with wickable linings reduce the build up of heat.