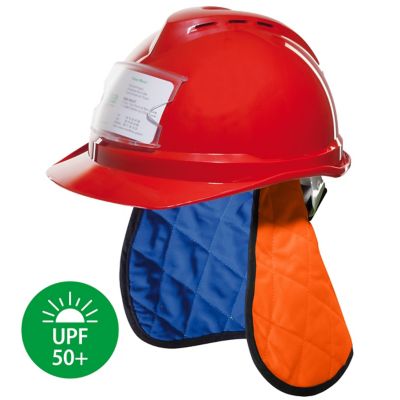 V-Gard® Cooling Pads
MSA offers two innovative cooling pads: Crown cooler & Crown cooler with neck shade (UPF 50+) . HyperKewl™ evaporative cooling provides extended relief from heat fatigue and heat stress. A water management system created from the HyperKewl™ fabric absorbs and releases water within the multi-layered material.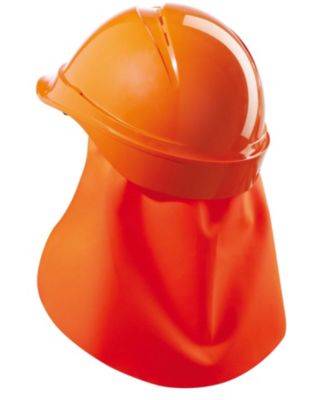 Neck Capes for MSA Helmets
MSA neck capes fit all V-Gard industrial helmets. They provide protection from wind, rain, dust, debris and liquid splash and moreover they enhance workers visibility. The nomex version protects in addition from limited flame spread.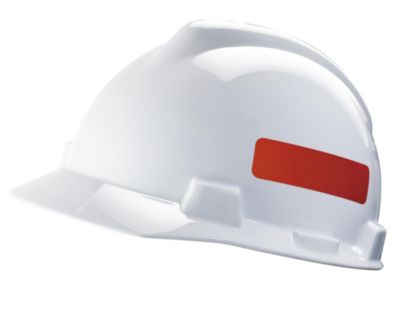 Helmet Customization - Retro-Reflective Striping
In many outside working conditions, wearing high-visibility clothing is essential to ensure safety. MSA retro-reflective helmet striping helps increase the visibility of the wearer, especially in low light conditions where they enhance contrast.