FieldServer IIoT gateways help connect fire alarm panels to a facility's front-end automation and control system (SCADA) for awareness and action when fire alarm panels go into alarm. On-site or in the cloud, FieldServer gateways support sharing critical operational data 24/7 via BACnet, EtherNet/IP, Modbus, SNMP and a host of other protocols. MSA's FieldServer solutions also help support fire alarm panels and fire and gas systems by notifying the SCADA system of events in the field.
Life & Safety Case Studies
More Life & Safety Resources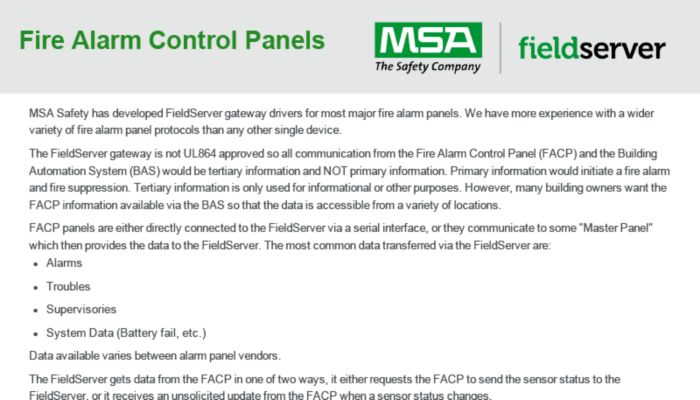 Fire Alarm Control Panels
MSA Safety has developed FieldServer gateway drivers for most major fire alarm panels. We have more experience with a wider variety of fire alarm panel protocols than any other single device.
Read more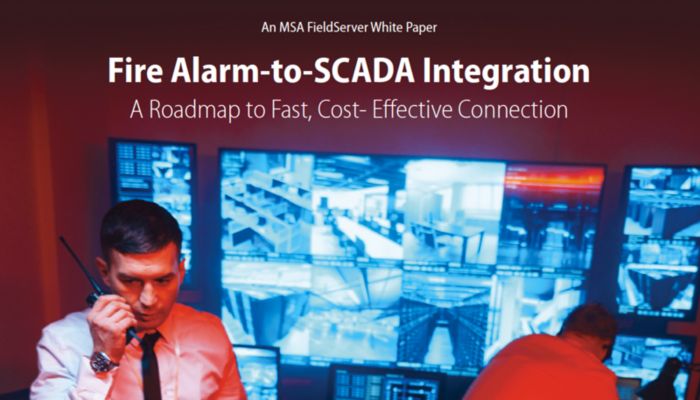 FREE White Paper - Fire Alarm to SCADA Integration: A Roadmap to Fast, Cost-Effective Connection
Find out how a cloud-based fire safety system can help improve visibility within the field, increase efficiencies, and reduce loss.
Download now
Find more resources on our blog